If you love your furry friends at home or don't have them and still love the idea, then you can do a lot more to show that love for pets who can't have a home. Tons of pet/animal shelters care for them until they get home. You may have a few where you live. So, if you are inclined towards animals, here are a few ways to help them and improve their lives.
1.
Adopt One of Them
You must admit that you may have always wanted a pet but are afraid of the commitment or don't know how to care for them properly. You can start by visiting the pet shelter, getting acquainted with them, and supporting them however you can. Once you are familiar enough and learn a few tips and tricks, adopt one or more to give them a loving home.
You can also gift an adorable pet to someone you love who wants one but can't decide. You will be surprised how much this would mean to them, and you can help them care for them while you are at it.
2.
Become a Sponsor or Help Raise Funds
If you have spare funds, you can donate some of them to the shelters in the vicinity, as that would help them a lot, as most shelters are barely managing it due to limited funds. They need all the help they can get.
If you cannot fund them, you can join their fundraising campaign and involve people you know in pet walks and care whenever you can.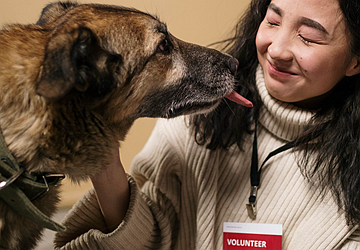 3.
Become a Contributing Volunteer
You know your skills, and some of them may help the shelter. You can help them manage their sheets if you are an accountant or know how to do it. If you work in website development, you can streamline their website to give them a better online presence. There is always a need to do publicity, so the more people know, the better the chances of pets getting adopted. So, you can now use your digital marketing skills and help them enhance their viewership.
No matter your skill, you can drop by once a week and let them know if you can invest your time to help them. They will be more than glad to take the help.
4.
Educate Your Community
Most people don't even know about the animal crisis and how to become a part of it. As a contributing member, you can hold classes in person or online to educate them. Even if many families have pets, they don't know how spaying or neutering is essential and will be willing to help as much as possible. Some may even decide to adopt a new family member through these education sessions.
5.
Express Your Gratitude to Pet Shelters
There is a lot of work going on maintaining a shelter, and you may never know because you never did it. So, if you cannot contribute financially or physically, you can at least give them a shout-out on your social media platforms. The more people know about their efforts, the more there are chances they will want to help.
Some citizens can contribute financially, while others can offer them physical help. Some of them can even adopt a few to lessen the load on these shelters.
6.
Contribute to a Foster Home
Becoming a foster parent to these pets can offset a lot of load on shelters until they find a suitable replacement. Most of the time, the shelters may not have enough space to accommodate the growing number of animals and sometimes keep more than one in a single cage.
If you love pets and can't commit long to caring for them, you can register yourself as a foster home for a month or two. Taking the load off these shelters will help them focus more on finding permanent homes for pets.
7.
Kids Can Pitch in With Their Birthday Donations
Kids love animals as they are cute and cuddly. You can teach love and support for them in your kids by sharing hard it is hard for the shelters and how low they can be on a budget sometimes. So this time, when they have a birthday coming up, they can ask for money to donate to these shelters instead of gifts. It will be a great learning experience for them in compassion and caring for others.
8.
Use Your Creativity and Craftiness to Support Them
If you make things by DIY, you can help in many exciting ways. You can use the recyclable or extra material to make cage beds or give them quilts and blankets you don't have a use for. There are tons of crafting videos online that you can get help from, which can help you learn DIY techniques and become a contributing community member.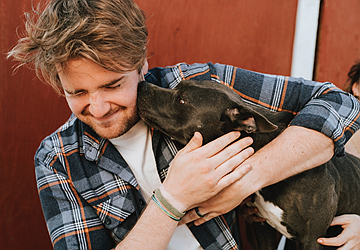 9.
Participate Actively in Adoption Events
Shelters hold regular events where people come to support or adopt their pets. These events need finances and support to run them efficiently. You can give them financial support, which will be best for them, but if you can't do that, you can become a volunteer to support their information center. You can also support them by providing them with food for the day or helping them bring animals to the event using your transport. Any support is welcome.
10.
Take Them Out for A Walk When You Can
All pets need outdoor activities, so offer your services when these shelters are busy and too occupied. Take a few dogs out for a walk in the evening, which will take some burden off their shoulders. Plus, you can have a healthy interaction with furry animals.
Be Kind and Spread the Word
Pets give us so much love, entertainment, and a sense of belonging, so why not give back some love? Unlike humans, they can't work for their livelihoods at all, and they are dependent on us. So, if you cannot adopt more pets, you can fund different causes that care for them and become part of a more significant thing in your life.